November 8, 2014
LABB Holdings, LLC placed three homes in the Great Atlanta Home Builders Association's OBIE Contest for 2014. OBIE recognizes Home Builders for excellence and judges them by the following criteria.
Overall curb appeal
Exterior design
Interior Floor plan
Entrance area
Living area for comfort and privacy
Kitchen Utility for flow and storage
Bedrooms & Baths for privacy- layout- unique features
Special Design features –ceilings –lighting –amenities
Overall Quality –custom craftsmanship –materials
Innovations in response to target market.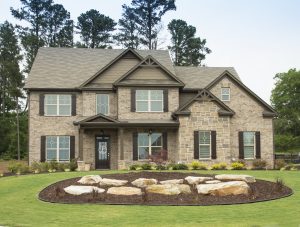 Homeowners Nathalie and Martin LeFebvre in the ABIGLEN Subdivision in Dacula, Georgia achieved the Silver Award for their 2 Story home entered in the GAHBA Annual ABIE Awards contest.
It is a high achievement for a Home Builder to have winners in multiple wins in the annual GAHBA event.
LABB Holdings, LLC. won top honors in three categories at this year's annual 2014 GAHBA Home Builder of the Year categories won top honors at this year's OBIE awards this year.
Lynda and Tim Butler are happy and proud to receive these awards for excellence in home building. Tim says the work of LABB Holdings is best summed up by saying "We love what we do for Home Buyers and their Families."