We know it still feels like the height of summer in Metro Atlanta, but fall officially arrived on Monday, September 23rd! Already, the nights are cooler even if the daytime temps continue to scorch. Right now, while the days are still long, is a fantastic time to tackle easy fall maintenance tasks to keep your new Labb home in tip-top shape throughout the winter months.
Simple Fall Maintenance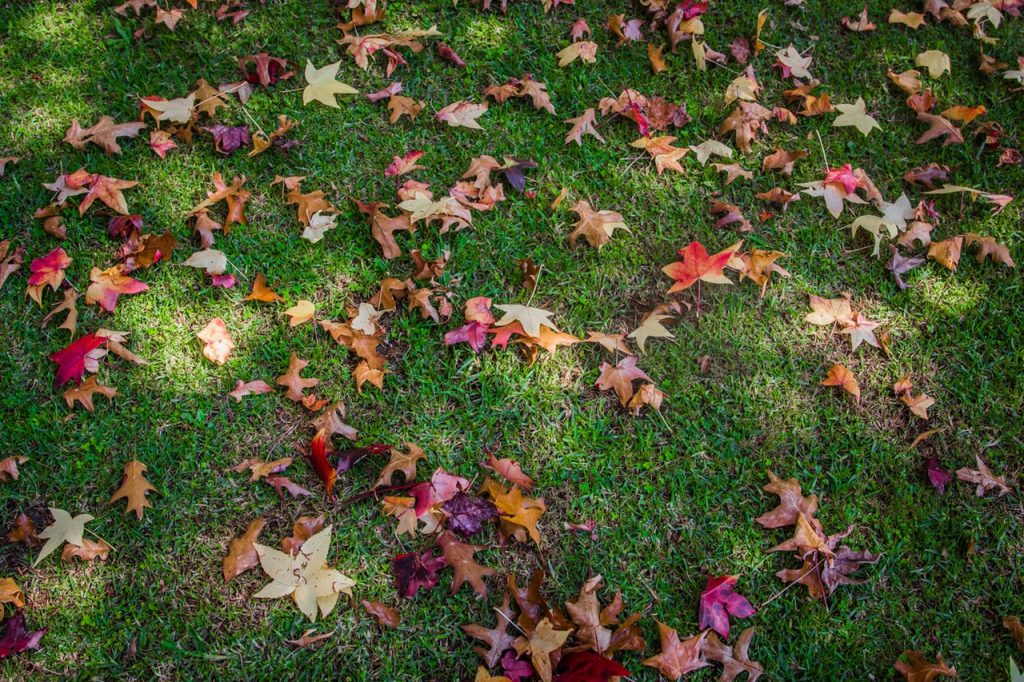 Clean Gutters & Down Spouts. Clear away all the collected debris in gutters and downspouts so water runs freely. If it collects and freezes, you could have costly roof repairs and water damage in the cold of winter.
Rake Leaves. Go ahead, jump in them if you must! But certainly clear them off the grass and out of flower beds. Not only will raking boost your home's curb appeal, but it will also keep your plants healthier as they go dormant.
Trim Shrubs and Trees. Dead limbs become a real safety hazard in winter, when ice and snow will weigh them down and make them fall unexpectedly. Examine trees for dead branches and remove what you can safely reach, but be safe! Call in a professional tree trimmer for big jobs. Trim shrubs back, as well, to promote more new growth in the spring.
Seal Exterior Cracks/Gaps. Take a quick look around your home for new cracks or gaps as your home has settled. Seal them to avoid rodents and insects invading as cooler temperatures drive them inside.
Drain Irrigation Systems. After you mow the lawn the final time, turn off the exterior water and drain your irrigation lines. Leaving water in them through the winter months risks a burst pipe and costly repairs.
Add Weather Stripping. Add weather stripping around windows as another layer of protection against the cold. You'll save on energy costs and remain toasty all winter long.
Check Smoke Detectors. It's a simple chore, but such an important one. Test smoke and carbon monoxide detectors and change batteries if needed. Do this with each new season to be certain your safety devices are in proper working order.
Clean Dryer Vents. You'd be surprised how much lint can collect in a dryer vent in a year. Many home fires begin in lint-packed dryer vents, so a yearly cleaning is a must.
Schedule a Check-Up for Your Furnace. Call in the pro's for a thorough check-up of your heating systems. Know in advance of cold weather that your furnace is in good working order. Don't spend the first chilly night of fall shivering because the heater wouldn't turn on when you needed it most!
None of these maintenance tasks will take very much of your time, but they could save you big money by avoiding costly repairs. Spend the time now so you can enjoy your home in comfort when the cold temps move in. (We have faith that Metro Atlanta will cool down eventually!) In the meantime, "Happy Fall!" from all of us at Labb Homes.
Labb Homes has been building quality new homes in Atlanta for over 30 years. For more information on our communities and available homes, visit us online at MyLabbHome.com. To keep up-to-date on the latest news and offerings by Labb Homes, check us out on Facebook!
Photo by Magda Ehlers from Pexels