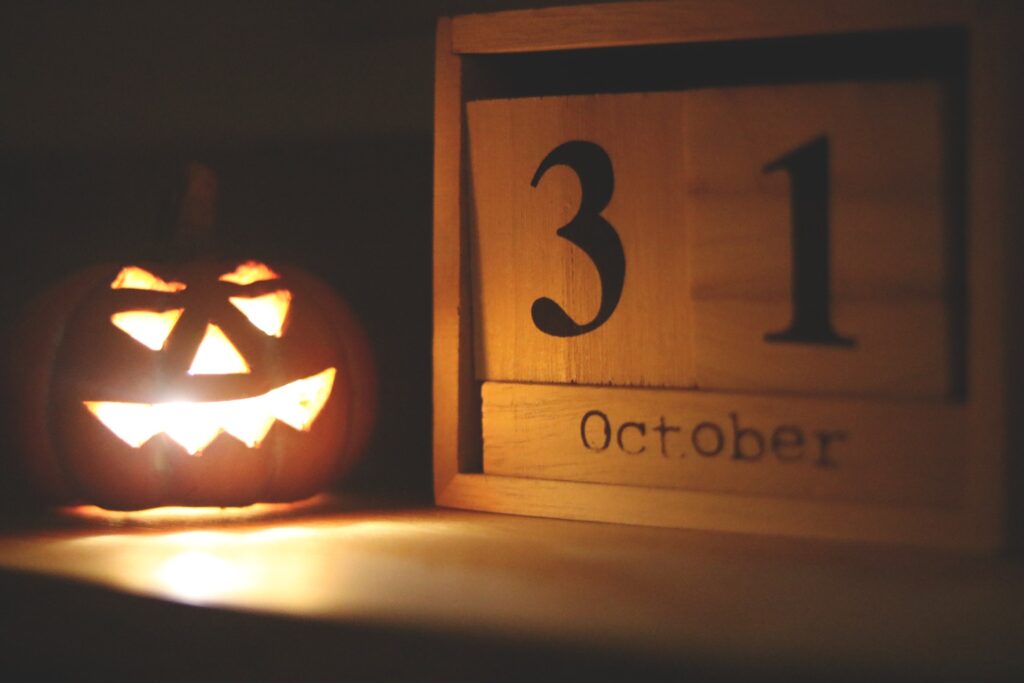 It's that time of year again, when kids are gearing up for Halloween in their favorite costumes and neighbors are busy carving pumpkins and putting up spooky decorations. Safety is a top priority for every family with trick-or-treaters, and we've collected the top safety tips from local law enforcement for you to consider before sending kids out on Halloween night.
Trick-or-treat in a group and stay with your group. 
Have a responsible adult accompany all children 12 and under.
Know your route ahead of time. For kids mature enough to trick-or-treat without an adult, be sure they know not to take short cuts or go into unlit areas.
Glow in the dark! Reflective materials, glow sticks, and flashlights let drivers more easily see your excited princesses and superheroes as they run house to house.
Glow sticks should be handed out carefully to our youngest trick-or-treaters since their contents can be toxic even in small amounts. 
Try costumes on well before Halloween festivities, and avoid masks that impair vision.  Kids need to be able to see clearly, especially when crossing the street. 
Remind kids that every piece of candy must be checked before eaten. Be wary of homemade goodies unless you personally know who made them.
Teach children NEVER to enter any home without you or without your permission.
Check your local police department's website for registered sex offenders living in your area. Let kids know to trust their instincts if they feel uncomfortable or scared; they should get away from the situation and immediately tell a trusted adult. 
Remind children to stay away from unlit homes; not everyone participates on Halloween, and neighbors should be respected.
Halloween is a great time to get outside, get to know neighbors, and enjoy how much fun your kids are having. We hope these 10 simple safety tips help make trick-or-treating even better this year. Have a spooky good time on Halloween night!
Labb Homes has been building quality new homes in and around Atlanta for over 30 years. For more information on our communities and available homes, visit us online at MyLabbHome.com. To keep up to date on the latest news and offerings by Labb Homes, check us out on Facebook.