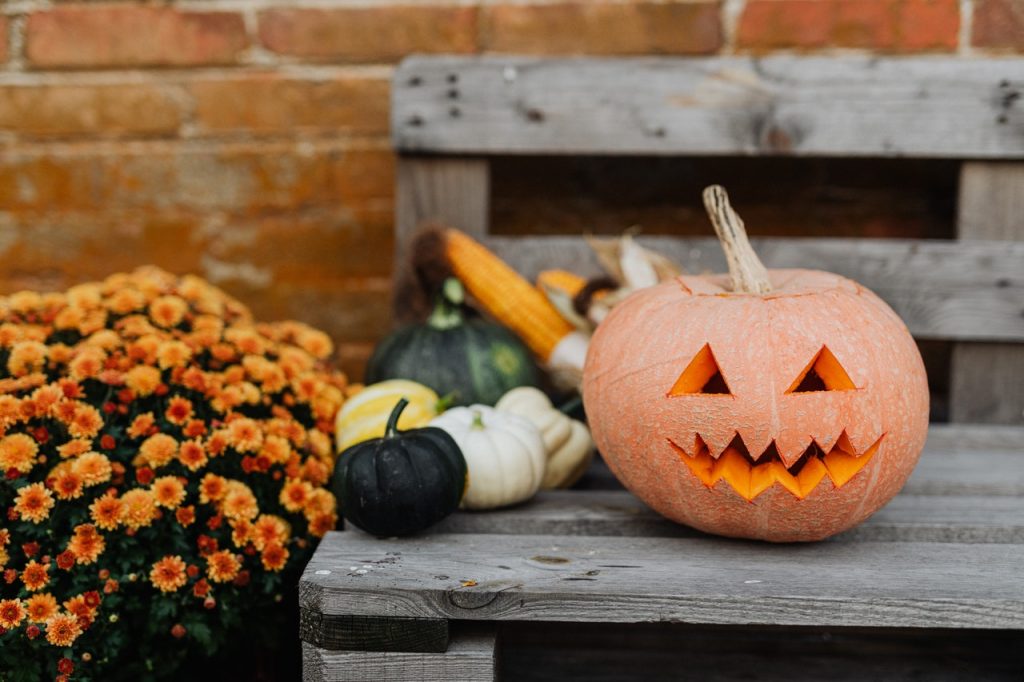 Halloween should be full of giggles and candy, but trick-or-treating brings a few dangers, especially for kids. Minimize those risks as much as possible with a few simple reminders before you head out to trick-or-treat this weekend:
Be Seen. Use flashlights, reflective materials, and glow sticks to make sure your superheroes and princesses are visible. Even the sneakiest ninja needs to be seen by oncoming drivers on Halloween night. Children are nearly four times more likely to be hit by a car on Halloween than on any other night of the year.
Make Sure Kids Can See. Avoid costume masks that impair vision, since kids need to see clearly when crossing the street.
Keep Hands Clean. Carry hand sanitizer and disinfectant wipes. Not only is COVID-19 still a danger, but so are other seasonal illnesses like flu and RSV.
Stay With Your Group. Trick-or-treat in a group and stay with your group.  It helps to know your route ahead of time, too. The more parents accompany children, the better.
Be Careful with Glow Sticks. While it's important to be seen, glow sticks should be handed out carefully to the youngest trick-or-treaters since their contents can be toxic even in small amounts. Hospitals see a marked increase in poisoning incidents involving glow sticks every Halloween.
Check Candy. The oldest rule remains valid: check every piece of candy before kids start eating.  Wrappers should be intact, seams unbroken.
At Labb Homes, we hope your Halloween is safe, candy-filled, and fun. Enjoy the time with neighbors and get to know your community while having fun your favorite superheroes, fairies, and ninjas!