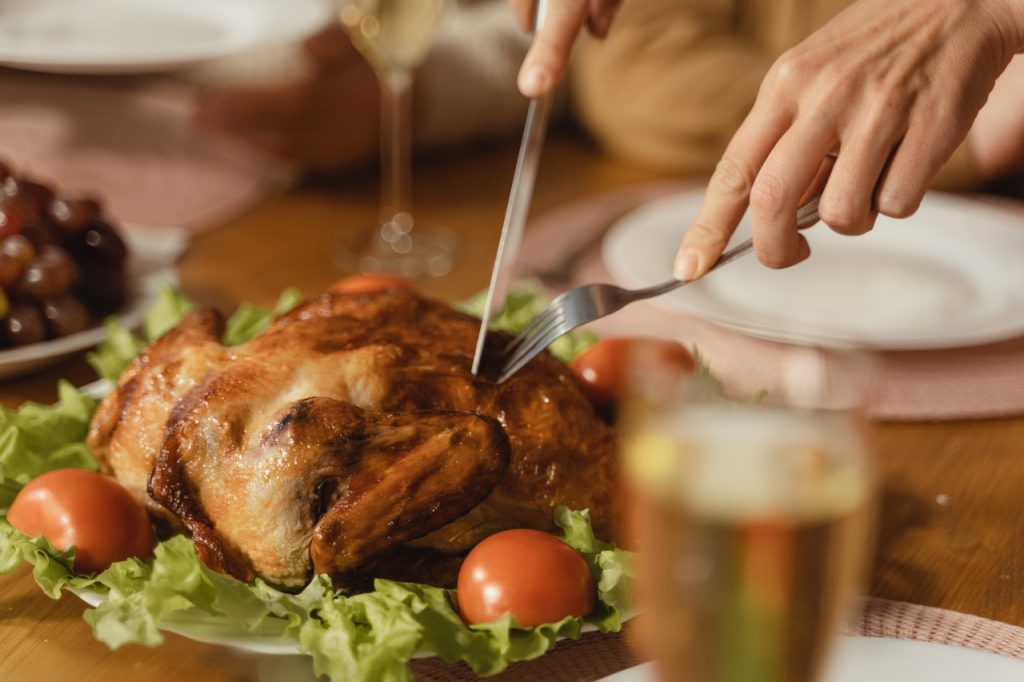 Thanksgiving is just around the corner. Before our favorite home chefs start chopping, peeling and mixing, there are a few practical steps you can take to get your home ready for the biggest meal of the year. They'll help avoid some big potential problems and keep things running smoothly all day long:
Clean Your Pipes. Did you know Thanksgiving week is one of the busiest weeks of the year for plumbers? This is because, as we cook, we inevitably drop things down the drain that shouldn't be there. Refuse like potato skins, rice, and poultry skin can quickly clog drains and should never be put into a garbage disposal. If your drains are already slow, now is a great time to call a plumber ahead of time and have them cleaned professionally.
Clear a Designated Space for Coats. If you have a coat closet, now is a perfect chance to clean it out and make room with extra hangers for visitors' belongings. No coat closet? No problem: Choose a convenient bedroom space, tidy it, and allow guests to leave their coats and bags there. Be sure it is an easily accessible room that can be left open throughout your Thanksgiving celebration.
Invest in a Warming Tray. Maybe the most difficult part of serving Thanksgiving dinner is keeping everything warm until the turkey is done cooking. A warming tray can make all the difference, and you'll know the food has been kept at a safe temperature while you focus on finishing the gravy. No time for a trip to the store? Use your crockpot instead, on the "Warm" setting.
Spruce Up Your Entryway. Add a festive fall wreath to your front door and some pretty pumpkins to the front step. It's a simple, inexpensive way to welcome guests and gives a great first impression.
Give the Guest Bath a Facelift. Step inside and take an objective look at your guest bathroom. Start by scrubbing it from top to bottom, then add a pretty fall arrangement and a scented candle to the countertop. Finish with new, festive fall linens and a full stock of paper items under the counter.
Finally, enjoy your celebration with family and friends! Rest easy knowing you've covered the big details. No one will remember if the dressing is a little dry, but they will remember the laughter at the dinner table and the comfort they felt when they were welcomed into your home. Happy Thanksgiving!
Labb Homes has been building quality new homes in Atlanta for over 30 years. For more information on our communities and available homes, visit us online at MyLabbHome.com. To keep up-to-date on the latest news and offerings by Labb Homes, check us out on Facebook!